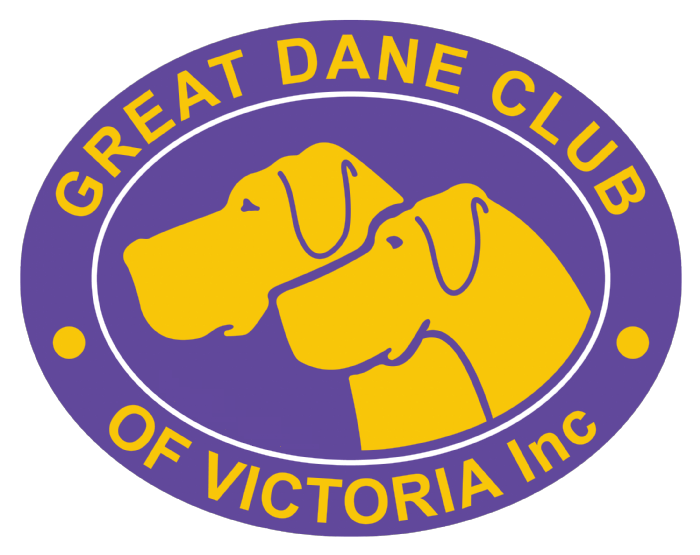 A0043164
The Objectives of our Club:
To promote the breeding of quality Great Danes in accordance with the Australian National Kennel Council Great Dane Breed Standard and the Australian National Kennel Council Code of Ethics

To encourage lifetime responsibility for Great Danes amongst its members to conduct at least one Championship and at least one Open Show per year along with other events for which the Club is eligible under the Rules and Regulations of Dogs Victoria.

To speak publicly and generate publicity on any matter relating to the welfare of the Great Dane breed.

To provide education about the breed to its members, members of the public and other interested parties.

To provide opportunities for its members to interact with other members and their dogs.

To encourage good sportsmanship amongst its members and discourage any behaviour which would bring the Club into disrepute
Our Club holds many Social activities throughout the year across Melbourne.
Contact Details
Great Dane Club Of Victoria Inc
57 Gray Street, Rye VIC 3941, VIC, Australia
Email :
[email protected]
126981 Visitors