Club Rules & Ethics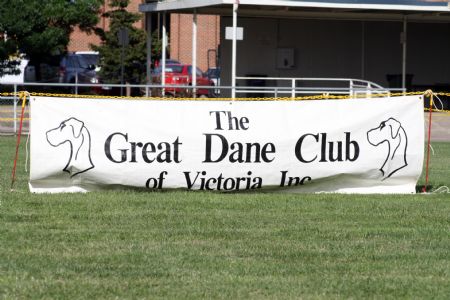 A0043164E
This Code is established in accordance with the objectives of the Great Dane Club of Victoria Inc (GDCV) to protect and advance the interests of Great Danes and to provide guidelines for responsible ownership and ethical breeding practices.
ALL MEMBERS SHALL:
Abide by the club constitution and by-laws.
Comply with all the ANKC rules and regulations pertaining to the National Code of Ethics of Responsible Dog ownership and the National code of Practice for Hereditary Disease.
Maintain the best possible standards of health, cleanliness, safety and care of their dogs.
Keep only the number of dogs that can be properly cared for, in accordance with Local Government and ANKC regulations and bylaws.
Love and care for their dogs for all of their life, and accept that they may need special care and attention.
Not allow any dogs under their care to roam at large, and whenever away from home, ensure that their dogs are kept under effective control at all times.
Take all sensible, appropriate and safe measures to assist a Great Dane in distress.
Display good sportsmanship and conduct, whether at home, or in public, in such a manner as to reflect credit upon themselves and the GDCV.
Help educate the public about the Great Dane.
STRONGLY RECOMMEND ALL BREEDERS SHALL:
Breed in such a manner as to improve the quality of the breed in accordance with the ANKC Great Dane Breed Standard.
Keep well informed of health problems within the breed and use any and all technologies available to screen animals used for breeding.
Refrain from further use of a Great Dane for breeding if the dog or bitch has produced any offspring with serious inherited defects detrimental to an animal's well being (physically or mentally).
Not breed to a dog that is not a Main Registered Pure Bred Great Dane.
Not sell puppies to Brokers or Pet Shops, provide any animal for auction, prize or raffle purposes; nor use a Stud Dog in like manner.
Sell or otherwise transfer a puppy no sooner than seven (7) days after its first vaccination and no younger than eight (8) weeks of age.
Microchip, vaccinate and worm all puppies, and provide documentation to puppy buyers. Sell only puppies and adult dogs which to the best of my knowledge, are of sound health and have an appropriate temperament for their intended purpose.
Not misrepresent the characteristics or the performance of any Great Dane.
Supply a copy of all health certificates of claimed health testing for the parents of a litter to potential puppy buyers prior to sale of the puppy.
Ensure that people acquiring puppies clearly understand their responsibility for the care and welfare of the puppies, and that they have the time and facilities to meet their obligations.
Provide written instructions on the current and suggested ongoing diet and exercise requirements for the first 12 months and provide written recommendations for basic training.
Be prepared to accept the return of any Great Dane, or provide assistance in the rehoming of any Great Dane that they have bred.
Where required, utilise a written Stud Contract and a Contract of Sale.
GDCV Code of Ethics 31 May 2010
Contact Details
Great Dane Club Of Victoria Inc
37 Moody Street, Koo Wee Rup 3981, VIC, Australia
Email :
greatdaneclubvic@gmail.com